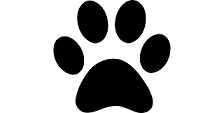 Quality Vizsla puppies born 24th Ma
Litter born 24th May sire HJCH Magasparti Rutinos Johnnie Walker Dam Crimson Arizona Health tested KC/BVA eye tested hip and elbow scored bred from fully health tested parents .Check out our dogs at our facebook page Kartmel Hungarian Vizsla Puppies .Girls & boys available from end of July .


Posted: Thu, 26 May. 2022
Expires: Sat, 25 Jun. 2022
Litter available
We have a lovely litter of top quality puppies available
Health tested parents.
for more info please email luddog59@yahoo.com or call on 07759433454. Mum Rosie is a g-g-granddaughter of Yogi the 2010 Crufts Champion. KC registered, the pups will be microchipped and vet health checked before leaving. Although I am a 5 ⭐️ Licensed breeder with Peterborough Council Rosie is a pet and this will be her last litter.


Posted: Thu, 26 May. 2022
Expires: Sat, 25 Jun. 2022
Litter Plans
We have litters planned for 2022 & 2023.
High quality pedigrees
Fully health tested parents
www.gunfields.com
Posted: Sat, 14 May. 2022
Expires: Mon, 13 Jun. 2022
Puppies Born 22/03/22
Sold
Our Wonderful girl Stella, who is a much loved member of our family and has a beautiful nature, amazing with children of all ages has had a litter of 9 puppies on 22nd March 2022.
She has been DNA tested for cerebella ataxia (clear), hip score of 4/6 and elbow of 0/0, PLA 1, BVA Eye test unaffected.
The COI results of the pups are 1.2%

Sire is Johnnie Walker (new kid on the block!!)
Johnnie has most superb placid laid back loving temperament.

He has completed his Hunting and breeding exams in Hungary with good results.

He has been shown with excellent results gaining his HJCH title.

He has a hip score of HD-A, Elbow score 0, Eyes tested in Hungary and the UK Clear , He is eye tested in the UK for Glaucoma (PLA 0 Done at 3 years of age) DNA tested Clear for ECLE, HUU, LH and C A

We are a KC assured breeder so have been inspected. The pups are raised in our family home so will be used to the general household sounds and handled every day. The pups will come KC registered with a 5 generation pedigree, 5 weeks KC insurance, wormed, microchipped, 1st vaccination, Dew claws removed but not docked, Goodie Bag of natural treat, scented bedding, contract and puppy packs. They will have a written vet check confirming all pups are of good health.
There will be lifetime support and we keep in contact with all of our new owners.
Posted: Fri, 29 Apr. 2022
Expires: Thu, 2 Jun. 2022
Puppies born 11 April 2022
Litter Born 11 April 2022


2 boys available.

All vet checked and dew clawed. KC registered Assured Breeder.

I am pleased to confirm the litter my third generation vizsla Alamy Joules Metis (aka Beanie) and Gunfield's beautiful stud dog Magasparti-Rutinos Johnnie Walker . All 7 Puppies are all amazing, very alert and strong. I am a small family breeder with only Beanie breeding and this will be her first litter at 2 years and 5 month old. My girls all live in my home and very much part of our family. I am based in the beautiful countryside of Herefordshire.



I have used the much respected Gunfield stud dogs for over 10 years and am still in contact with puppies from first litter. Beanie is sired by Vadaszfai Szipka, a beautiful athletic compact boy and her mother (Alamyjoules Jagermeister) my second generation , was sired by the very handsome Vanaszfal Merges of Gunfield (aka Tom) My 3 generations have excellent health scores.



Alamyjoules Metis (Beanie) Hip score: 4/4, Elbow score:0, Eye Test results: PLA 0/Clear. Inbreeding 2.8%



Beanie is a beautiful girl, rich colour, with kind temperament and is a perfect athletic, compact size for both pet/work. She is a water lover (great fun at the seaside) very trainable, highly intelligent and very loyal. The puppies are reared in my home as part of our family and our cat!!. My puppies have a lovely start to life which enables them develop into well balanced and kind dogs. They are kc registered/ insured , due clawed, microchipped, and wormed correctly. They are vet checked twice and third time before leaving for their new homes. As a prospective owner you will receive regular pup updates, photos and videos. I am happy for you to meet us in advance and have several visits to see the puppies. All my girls have wonderful temperaments and very much part of our family life so it is very important for me to find the puppies suitable, loving and caring homes pet/work. My previous litters have all fitted into families who may require both work/pet. For further information, guidance /photos please email me at lucy.blane@btinternet.com or 07880931212 lucy blane


Posted: Sun, 17 Apr. 2022
Expires: Thu, 16 Jun. 2022
New litter born 20 April
Mum is our beautiful girl who is equally at home around the house or in the field working on the beating line.

Eager to please, she's smart with a fantastic temperament and gentle, loving nature making her a wonderful family companion.

She has produced a litter of 8 gorgeous puppies - 3 girls and 5 boys. Mum and pups all doing well with mum doing a great job looking after her litter in our family home. ***We have reservations for 6 puppies with 2 boys still available and ready to go to their forever homes mid-June*** This will be our girl's second and last litter having already produced nine beautiful, healthy pups from a Gunfield stud in 2018.

Dad is Vadaszfai Szipka who has a lovely, sweet and kind temperament and is a good working gun dog who is keen to please. A show champion himself and with a hunting exam pass, his pedigree combines some of the top dual work/show dogs in Europe.

Both parents are Kennel Club registered, hip and elbow scored and DNA tested and their puppies are expected to make fantastic working dogs or pets.

Pups will be KC registered with 5 weeks' free insurance from day of collection at eight weeks of age.

Raised and socialised in a loving home environment, each puppy will have been microchipped, wormed every two weeks from birth and given their first injections by the time they leave for their forever home.

New owners will receive a puppy pack to get you started including food, treats, toys and a blanket with mum's scent.
You will also be invited to join our closed Facebook group for our Vizsla family. We set this up following our last litter so that our puppy owners could keep in touch with us and each other and get support and advice from our Vizsla community.
Anyone interested will be able to meet mum and puppies by appointment so please don't hesitate to get in touch to arrange or discuss any questions you might have.

Call Mark on 07971 577004 or email simo272@hotmail.co.uk
We are based on the Derbyshire/Nottinghamshire border.


Posted: Sat, 19 Mar. 2022
Expires: Fri, 17 Jun. 2022