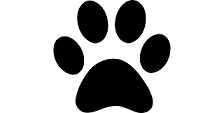 Litter due end of January
I am pleased to confirm the pregnancy for my youngest vizsla . Langton looby loo aka Meg and Gunfield's newest stud dog Magasparti-Rutinos Johnnie Walker . Puppies are due at the end of January 2022. I am very much a small breeder based in south Leicestershire. This is my sixth litter is vizslas from my girls - I have three generations ! All have been sired by the much respected Gunfield stud dogs . Meg is by Vadaszfai Szipka , her mother Tilly by Vadasfai Merges of Gunfield and Ruby ( megs grandmother) is by Paradix Hunt n for Gunfield . The puppies are reared in my home so are well handled and acclimatised to household noises. They are kc registered/ insured , microchipped , vet checked twice and well wormed . They come with a puppy information pack and support from me wherever possible. My aim is always to breed strong happy healthy puppies . As a prospective owner you will receive regular pup updates and photos. I am happy for you to meet my girls in advance and later after the pups are born . All my girls have wonderful temperaments , are affectionate and loyal . True 'Velcro' dogs ! They all have excellent hip and elbow scores . . Although they are family pets so would not be classed 'working' dogs they will naturally hunt and flush the biggest of hedges, and are a joy to watch running free . For further information, chat / photos please email at joandconnor@ google mail. com.. Jo Brown


Posted: Tue, 28 Dec. 2021
Expires: Sat, 26 Feb. 2022

email
Beautiful kc reg puppies available
We welcomed two lovely heathy litters on the 10th Dec. Our first litter was from our foundation bitch, Autumnbray Excuse Me Miss or Isla as shes known at home and is sired by the fabulous Pitypang Frater of Gunfield we expect these puppies to mature into stunning strong dogs with excellent conformation and superb temperament's, with the sire having had a long career as a working gundog and the dams natural drive for hunting but both with pedigrees in the red we are hopeful this litter will provide dogs of dual purpose but equally with the nature of both parents they would be fabulous pets to keep you company on the sofa.
Our second litter is out of our beautiful homebred girl Earnshaw Lady Marmalade or Nell at home and is sired by Vadasfai Szipka, this is a repeat mating for these two as we are blown away by how their last litter have matured, Nell has superb confirmation, she is a lovely rich russet gold colour, she is a slightly smaller compact stamp, she loves to share the sofa with you and has the typical velcro characteristic and loves a cuddle, this mating has previously created true to breed type dogs with natures to die for. The sire Szipka is a Hungarian import and resides at the Gunfield Kennels, he has show champion titles and has now proven in the field as a working gundog, with the pedigree on these two filled with red these puppies have potential to excel in any job or simply be your best friend.
Please do not hesitate to contact me for more details on either litter, I am happy to answer any questions and forward lots of photos. We are based in Lancashire.
Posted: Fri, 17 Dec. 2021
Expires: Tue, 15 Feb. 2022